A personal message
from
Sandy Aquila,
director
Omaha Healing Arts Center is a place to experience or learn about acupuncture, aromatherapy, massage, reiki, craniosacral therapy, bodywork, shiatsu, yoga, color therapy, humor therapy, meditation, astrology, herbal therapy, alternative medicine, alternative therapy, ayurveda, music concerts, counseling and workshops.

With the growing interest in Wholistic health care, there is an overwhelming desire from the public to learn more, as well as from educators to teach more. Omaha Healing Arts Center will feature presenters from both Omaha and surrounding areas as well as internationally recognized presenters.
"Peek inside this dream-space and see what happens when imagination meets determination."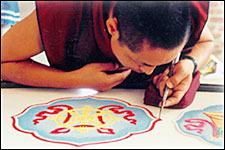 ...As you enter the front door, you'll see a unique, 7 foot long museum quality Tibetan Sand Painting, under glass. You'll be greeted with old world motifs and decor. Elements of India, Morocco, Tibet, Japan, and even my favorite Uncle John's antiques, blend to create the sense and surroundings of another time and place.
In the clinic waiting room, on the lower level, you'll be welcomed by the soothing sounds of our Gypsum stone waterfall, a calming retreat from the outside world.


Elixir Herbal Tea Bar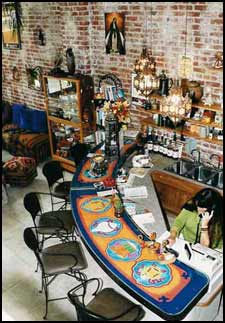 Stop in and see the only Tibetan Sand Painting under glass at a Tea Bar....In The World!!!


Venue Rental Hall

Available for Your Unique Event http://www.omahahallrental.com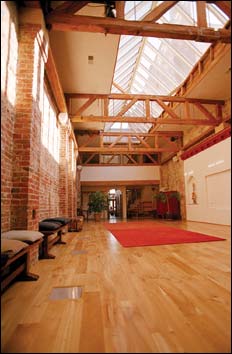 Our large seminar space (1,000 sq. ft.), including a full kitchen, features a 50 x 20 ft. natural skylight in a vaulted ceiling, rustic-plank cherry wood floors and built-in professional lighting and sound system. It's available for any of your special occasions: workshops/classes, art, music, dance, sacred ceremonies, dinners, community gatherings and more.
(A smoke-free environment.)
See our NEW HALL WEBSITE: http://www.OmahaHallRental.com

OM Event Hall offers an elegant and eclectic atmosphere specializing in intimate events. A premiere banquet, catering and rental hall, available for your unique function. OM Rental Hall NOW available for your Special Occasion!

• Workshops • Weddings • Receptions • Reunions • Parties • Film / Photo Shoots • Dinners • Concerts
• Education • Business Meetings
• Seminars • Classes

See us on FaceBook!
OM Banquet & Party Rental Hall

Phone OM: 402-345-5078
or email: Sandy@OmahaHealingArts.com





JOIN OUR EMAIL LIST
DON'T MISS OUT ON CURRENT UPDATED CONCERTS, CLASSES & EVENTS!
If you would like to be on our email list please send us the email address of your choice to:
Your address will be kept confidential.

In the News
Read the Heartland Healing Magazine
Cover Story about OMCenter Director
Sandy Aquila
Click Here (PDF)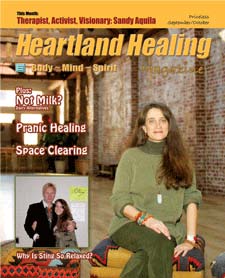 | | |
| --- | --- |
| • | John Sebastian Concert |
| • | Food Myths We've Been Force Fed-Verne Varona |
| • | Didjeredoo and Storytelling-Paul Taylor/Australia |
| • | Ayurveda Medicine-Dr. Kotecha/India |
| • | Alan Arkin-Actors Workshop |
| • | Zen Calligraphy-Nonin |
| • | Comedian Bill Frenzer of Ogden Edsl |
| • | Coyote Medicine Teaching |
| • | Movie Clips-Producer,Stephen Simon |
| • | Yoga-Pandit Rajmani Tigunait |
| • | Dave Stringer CONCERT-Chanting |
| • | Chakra's-Nischala Joy Devi |
| • | ViNX in CONCERT One Man. One Voice. One Drum. |
| • | RASA in CONCERT |
DO YOGA HERE!
Weekly On-going Classes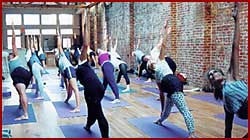 HOLISTIC THERAPY
Patient Centered Healing

Massage Therapy
Swedish Massage, Acupressure, Shiatsu, Myofascial Release, Reiki, Johrei, Pranic Healing, Craniosacral
Sandy Aquila LMT: 24 years experience: Massage, Acupressure, Craniosacral. Ph: 345-5078
Lisa Christensen, LMT: 7 years Swedish, Deep Tissue, Hot Stone, Reflexology, Reiki and Spa Treatments. Ph: 850-6651
OldMarketMassage.com
Tara Thompson, LMT: Swedish Massage, Reflexology, Hot Stone, Stretching, and ear candling.
Ph: 706-7398

Joyce Linbrunner LMT: Deep Tissue, Ayurvedic Panchakarma Therapies, Bodytalk, and Reiki.
Ph: 740-0366

Acupuncture
Ellen Zinn L.Ac. (402) 345-5078
Dr. David Bole L.Ac.-(402) 345.5078

Ayurvedic Healing
Dr. Rajesh Kotecha -chief physician and executive director of OM's Sister Clinic in Chakrapani Ayurveda & Research Center in Jaipur, India
http://www.chakrapaniayurveda.com/

Life Coach, Transpersonal Psychology, Herbalist, Biopulsar Tm Analyst
Chanell Jaramill (402) 689-0905

Yoga Classes
Jennifer Pierce

Tai Chi
Frank Fong
Yoga - All Levels Welcome
Instructors:
Jennifer Marcussen: has trained at Himalayan Institute and is certified at OYBC from Susi Amendola.

See our calendar page for updated yoga class schedules
Enjoy a relaxing and therapeutic massage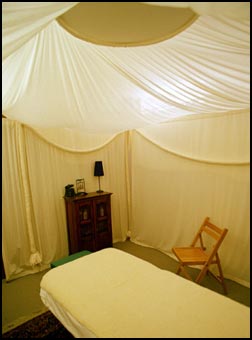 Sauna/Showers/Lockers
Available with or without treatments. Day time hours
Elixir Herbal Tea Bar
Enjoy a variety of delicious and healthy teas and view the rare Tibetan Sand Painting under glass.
OM Imports and Gift Shop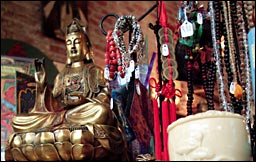 Featuring Unique Exotic Treasures And Wholistic Products From Around The World.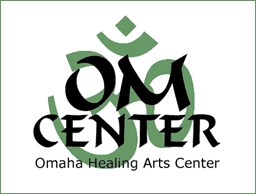 Omaha Healing Arts Center
1216 Howard Street • Old Market
Omaha, NE 68102
402-345-5078
email:
info@OmahaHealingArts.com
http://www.omcenterdaily.com
NEW FACEBOOK Page -
OM Event Information & Event Photos!

NEW OM is now on Twitter
OMCenter Events

NEW OM on YOUTUBE!
OMTube